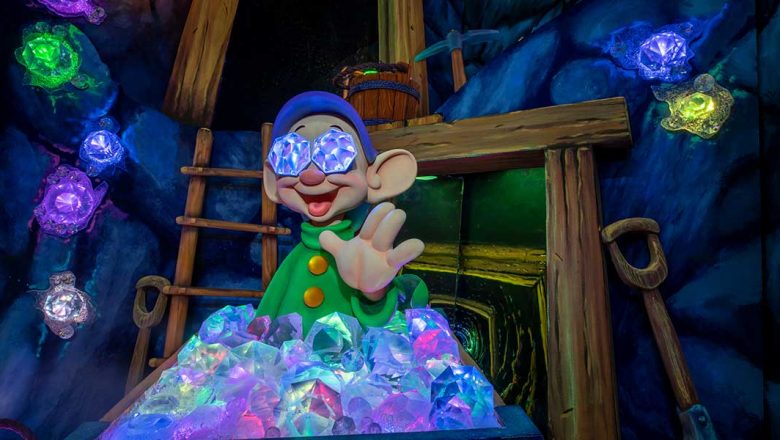 All Images from D23
Well this was a surprise! We knew since before the park closure that Snow White's Scary Adventure would be getting an update, much like Alice and Wonderland and Peter Pan's Flight. What we didn't know was how much of a change it would be! It'll be ready for us all when the park is able to reopen, and we've got the scoop on what to expect.
First and most obviously is the name change. Snow White's Scary Adventure will now be Snow White's Enchanted wish. I only just learned that this is actually the SECOND time this ride has been renamed. It was just Snow White's Adventure until the Fantasyland remodel in the early 80s. The new name reflects the fact that the ride will now be much more focused on Snow White herself, and not the Evil Queen. Along with the new name on the front of the ride, the brickwork has been refurbished to have the richer colors that were added to the castle a year back.
There'll be two new animatronics. There's an updated Snow White animatronic in the opening scene. Rather than just standing on the stairs and watching, she'll now be dancing along with Dopey and Sneezy while the other dwarves sing and play music. We'll also get a Dopey in the mine scene, bringing to life the classic moment from the movie when Dopey puts diamonds in his eyes. Adorbs!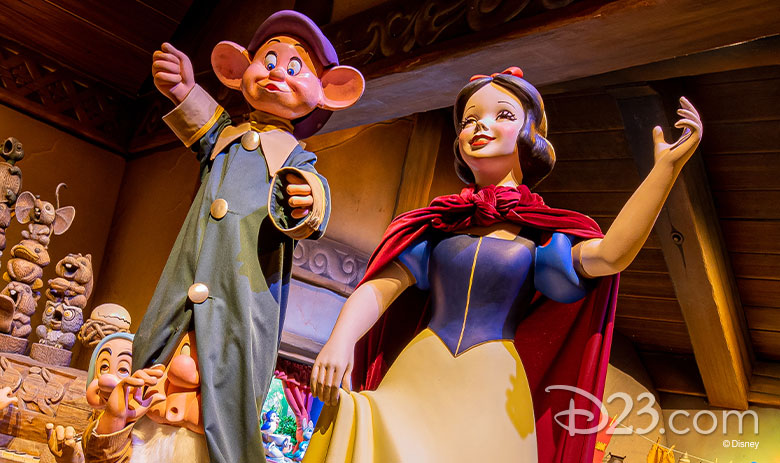 We'll also be getting new projected animation. This is honestly all I was expecting out of the update, since that's pretty much all we got on the other two rides that have been revamped. And I was excited for even just that! We'll get some action in the mine while the dwarves are working.
Check out this super exciting and informative video that D23 shared today for more details.
I do have to say, my wish for this updated attraction is that they'll keep the Queen peeking out of the window above the ride entrance and that they'll keep the golden apple and storybook at the front of the ride - surprising guests by making the apple cackle is honestly one of my greatest joys in life! But other than that, I'm all in! This will make Disneyland's reopening, whenever that can be, even more exciting and special. And I can't wait to see new life brought to an aging classic.